Teaching Civic Literacy
Teaching Civic Literacy
Julian Rawiri Kusabs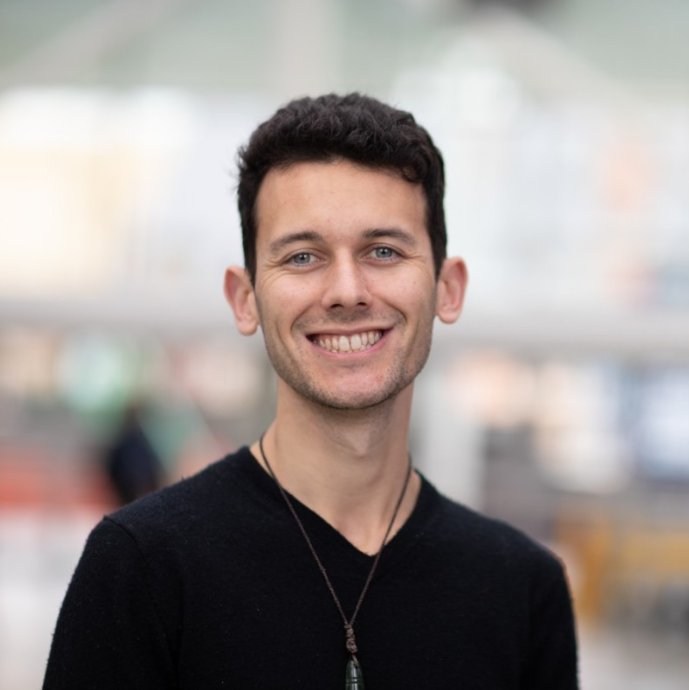 Prior to commencing my PhD with the Envisaging Citizenship project in 2020, I worked as a Humanities teacher in Melbourne. I had four years of experience as a classroom support officer so I assumed initially that I could facilitate inclusive learning for a range of special needs across a range of subjects. I was surprised to find that Civics and Citizenship was the most difficult subject to differentiate for students. These challenges were not unique to my localised classroom, with only 38% of Year 10 students meeting proficient standard for the subject in the 2019 NAPLAN results
A narrative of civic educational crisis among youth has emerged over the past decade, with debates over the issue's nature and causation. In 2017, former Federal Education Minister Simon Birmingham blamed a 'decline' in 'vital literacy skills' for stagnating results. This claim is pedagogically contentious but it does highlight a historical, and particularly colonial, association between alphabetic literacy and Australian civic institutions. If alphabetic literacy affects civic capability, as Birmingham implies, then more questions arise about how educational inequalities compound political inequalities for marginalised groups, especially Aboriginal and Torres Strait Islander peoples.
There are subtle cultural, political, and linguistic assumptions that underlie Civics and Citizenship. Australian civic institutions and curricula are constituted through the English language and alphabetic literacy. Reading and writing gives power to ballots, legislation, and our Constitution. These civic conventions are rooted in imperial tradition so it is no coincidence that early Australian civics textbooks emphasised history as important to citizenship. A 1911 textbook by Sir Walter Murdoch dedicated 19 of 28 chapters to British political history. Murdoch prefaced the book with the statement: '[h]istory is the one subject by means of which we can give instruction in
citizenship… To give to its readers a clear and just understanding of the institutions amid which they must play their part as citizens; to strengthen, if it may be, the Commonwealth'. Murdoch intended this in a jingoistic sense but his association of Australian citizenship and British political history is telling. Australia's colonial history has resulted in Anglocentric governmental structures predominated by the English language, alphabetic literacy, and British civic conventions.
It is important to question how these underlying cultural assumptions may be influencing Civics and Citizenship classes for young people across Australia. Many of my own students came from non-British migrant backgrounds with different cultures, literacies, and political institutions. Other students faced additional difficulties in reading and writing, even without challenging civic nomenclature. If these factors prohibited students from comprehending these concepts in the classroom, I wondered how it might affect their engagement with Australian civic processes after graduation.
Beginning my PhD, I initially wanted to compare histories of civics education for Indigenous peoples in Australia and Aotearoa, New Zealand. I am Māori and I am interested in gathering social insights from Aboriginal and Torres Strait Islander histories. British imperialism is a commonality that underlies our historical experiences. I hypothesised that Civics and Citizenship education could be a significant historical intersection between colonial education and Indigenous political action. I was curious about whether Indigenous activists appropriated civic knowledge from such classes to subvert colonial structures. I identified influential Indigenous political figures such as Sir Āpirana Ngata and William Cooper, then investigated their educational origins. I discovered that they attended schools that were associated with a remarkable range of Indigenous leaders. Te Aute College educated Māori politicians such as Sir Peter Buck and Sir Māui Pōmare. Maloga/Cummeragunja School's alumni listed Koori activists such as Jack Patten, Margaret Tucker, and Sir Douglas Nicholls. However, Civics and Citizenship classes were not taught at either of these two schools. In fact, formalised civics education was sporadic in Māori and Aboriginal schooling during the nineteenth and early twentieth centuries.
The two schools established other educational practices that influenced the subsequent political activities of their students. Te Aute headmaster John Thornton and Maloga/Cummergunja head teacher Thomas Shadrach James both believed that Indigenous pupils could learn high levels of alphabetic literacy, contrary to the general educational prejudices of the time. Furthermore, these two teachers actively encouraged their students to engage politically with British civic processes outside of the classroom. Students such as Ngata and Cooper repurposed their alphabetic literacy against colonial hegemonies. They composed letters, organised campaigns, read printed materials, drafted policy alternatives, and promoted their social causes. Te Aute and Maloga/Cummeragunja alumni subverted alphabetic literacy education in service of Indigenous desires for agency, equality, and cultural integrity. I use the term Indigenous civic literacy to describe this political-educational phenomenon. In my thesis, I argue that this is a significant historical theme in the complex interplay between Indigenous societies and colonial governments. I hope that a comparative history of Indigenous civic literacy in Australia and Aotearoa, New Zealand can contribute valuable insights to contemporary understandings of literacy, education, and citizenship.