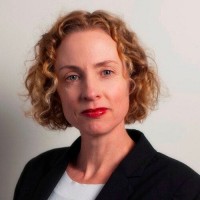 Jane Lydon
Professor Jane Lydon is the Wesfarmers Chair of Australian History at The University of Western Australia. Her books include Eye Contact: Photographing Indigenous Australians (Duke, 2005), The Flash of Recognition: Photography and the Emergence of Indigenous Rights (NewSouth, 2012), Photography, Humanitarianism, Empire (Bloomsbury, 2016), and the edited Visualising Human Rights (Perth, 2018). She led the Returning Photographs project between 2011-2019 which can be accessed at: Returning Photographs https://ipp.arts.uwa.edu.au/. Her book Imperial Emotions: The Politics of Empathy Across the British Empire (Cambridge University Press, 2019) examines the way that emotional narratives created relationships across the British empire, throughout the nineteenth century and into the present. She is currently working on a study of the British anti-slavery movement and Australian colonization during the nineteenth century, titled No Slavery in a Free Land? Anti-Slavery and Australia, 1780-1900 (Routledge, forthcoming).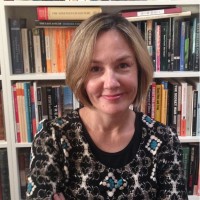 Amanda Nettelbeck
Professor Amanda Nettelbeck is an historian in the Institute for Humanities and Social Sciences, Australian Catholic University, and a Professor of History at the University of Adelaide. Her research focuses upon settler colonial state-building, the relationship of Indigenous people to colonial law, and the history and memory of the colonial frontier. Her recent books include Indigenous Rights and Colonial Subjecthood (Cambridge University Press, 2019), Intimacies of Violence in the Settler Colony (co-edited with Penelope Edmonds, Palgrave 2018), Violence, Colonialism and Empire in the Modern World (co-edited with Philip Dwyer, Palgrave 2017), Fragile Settlements: Aboriginal Peoples, Law and Resistance in Southwest Australia and Prairie Canada (with Russell Smandych et al., UBC Press 2016).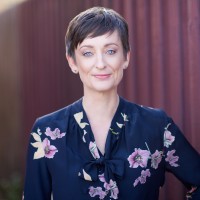 Melissa Miles
Professor Melissa Miles is a photography historian and the Associate Dean, Research at Monash University's Faculty of Art, Design and Architecture. Her research explores the interdisciplinary qualities of photography and its movement across the domains of art, law, politics and history. The role of photographs in cross-cultural relations is another key area of research interest. She is author of Photography, Truth and Reconciliation (2019), Pacific Exposures: Photography and the Australia-Japan Relationship (with Robin Gerster, 2018), The Language of Light and Dark: Light and Place in Australian Photography (2015), The Burning Mirror: Photography in an Ambivalent Light (2008), and co-editor of The Culture of Photography in Public Space (with Anne Marsh and Daniel Palmer, 2015) and Photography and Its Publics (with Edward Welch, 2020).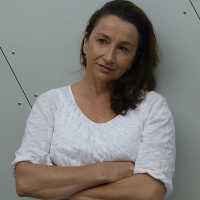 Fay Anderson
Associate Professor Fay Anderson is a media historian and the Head of Journalism in the School of Media, Film and Journalism at Monash University. Fay has published widely in the areas of journalism history, press photography, the media and war, biography, genocide, oral history and memory. She is the co-author (with Sally Young) of Shooting the Picture: Press Photography in Australia (MUP, 2016), the co-author (with Richard Trembath) of Witnesses to War: The History of Australian Conflict Reporting (MUP, 2011), and the author of An Historian's Life: Max Crawford and the Politics of Academic Freedom (MUP, 2005). Fay's new book, The Holocaust and Australian Journalism: What They Knew will be published by Palgrave Macmillan in 2021.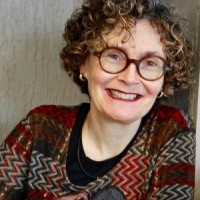 Kim Rubenstein
Kim Rubenstein is a Professor in the Faculty of Business, Government and Law and Co Director of the 50/50 by 2030 Foundation at the University of Canberra. A graduate of the University of Melbourne and Harvard University, she is Australia's leading expert on citizenship, both around its formal legal status and in law's intersection with broader normative notions of citizenship as membership and participation. This has led to her scholarship around gender and public law, which includes her legal work and her oral history work around women lawyers' contributions in the public sphere. She was the Director of the Centre for International and Public law at the ANU from 2006-2015 and the Inaugural Convener of the ANU Gender Institute from 2011-2012. She is a Fellow of the Australian Academy of Law and the Australia Academy of Social Sciences.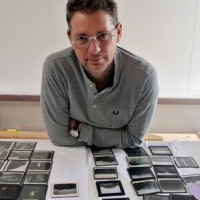 Brook Andrew
Brook Andrew is an artist of the Wiradjuri Nation (New South Wales, Australia) with Celtic ancestry. Drawing inspiration from archival and vernacular objects, he works with different communities, as well as public and private collections around the world, to reveal neglected stories and challenge dominant narratives of colonialism and modernity. In 2020 Brook Andrew was the Artistic Director of the 22nd Biennale of Sydney which he reimagined as NIRIN, a ground-breaking artist and First Nations led exhibition. Brook Andrew is Enterprise Professor, Faculty of Fine Arts and Music, University of Melbourne, Australia; Associate Professor in Fine Art, Monash University, Australia; a DPhil candidate, Ruskin School of Art, Oxford University and Associate Researcher, Pitt Rivers Museum, Oxford, UK. (Image: Trent Walter)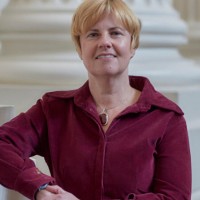 Moya McFadzean
Dr Moya McFadzean is the Senior Curator of Migration & Cultural Diversity in the Society & Technology Department at Museums Victoria, and is responsible for developing the museum's migration and diversity-related collections and exhibitions. Her curatorial work focuses on the application of material culture and memory of migration and cultural diversity to interpretations of Australian migrant narratives, as well as museums as sites of social activism and their potential for developing relationships of genuine engagement and reciprocity with communities. Over the last ten years her most significant exhibition achievements include lead curation on the following at the Immigration Museum: Identity: yours mine ours; British Migrants: Instant Australians?; LOVE and Becoming You: An Incomplete Guide. She has partnered on two Australian Research Council Linkage projects relating to Australian television and diversity, and the effectiveness of museum exhibitions in tackling racism. Recent publications include chapters in Museum Activism (eds Robert Janes & Richard Sandell, Routledge, 2019) and Migration Memories. Oral Histories & Heritage in Australia (eds Kate Darian-Smith & Paula Hamilton, Palgrave Macmillan, 2019)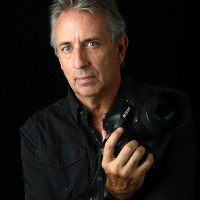 David Dare Parker
A Walkley Award winning photojournalist and NIKON Ambassador, David Dare Parker has photographed for many national and international magazines throughout Asia, the Middle East, Europe and Australasia. Publications include LeMonde, Australian Geographic, The Bulletin, The New York Times, The Guardian and Time Australia. He is featured in the Australian War Memorial book 'Contact' – Australian War Photographers and WAR: Degree South. Projects include coverage of East Timor's struggle to gain independence and Indonesia's first steps towards democracy. In January 2002 he was asked to co-ordinate a safety awareness course for Afghan Journalists in Peshawar, Pakistan for the International Federation of Journalists. In 2003 he was the Official War Photographer for the Australian War Memorial during Operation Falconer in the Middle East. Recent work includes coverage of the Rohingya humanitarian crisis in Bangladesh. He is one of the original co-founders of Reportage, was a Director of FotoFreo Photographic Festival and a Walkley Advisory Board Member. He is a member of the °SOUTH Photo Co-operative. (Image: Martine Perret)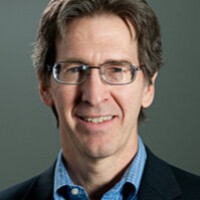 Robert Hariman
Robert Hariman is a professor of rhetoric and public culture in the department of communication studies at Northwestern University. His book publications include Political Style: The Artistry of Power, two volumes co-authored with John Louis Lucaites, No Caption Needed: Iconic Photographs, Public Culture, and Liberal Democracy and The Public Image: Photography and Civic Spectatorship, and edited or co-edited books on popular trials, political judgment, political realism, and catastrophe. Chapter and journal articles include work on parody, allegory, and other forms of public address. His work has been translated into French and Chinese.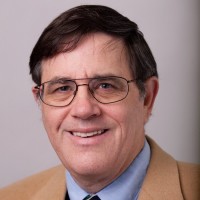 John Lucaites
John Louis Lucaites is Provost Professor of Rhetoric Emeritus at Indiana University. He is co-author (with Robert Hariman) of No Caption Needed: Iconic Photographs, Public Culture, and Liberal Democracy (U of Chicago P, 2007) and The Public Image: Photography and Civic Democracy (U of Chicago P, 2016). He is also co-editor (with Jon Simons) of In/Visible War: The Culture of War in Twenty-First-Century America (Rutgers UP, 2017). He is currently writing a book on the problem of "judgment" in the post-truth era.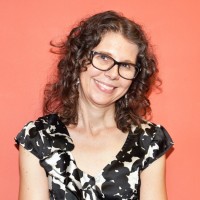 Erina Duganne
Erina Duganne is associate professor of art history at Texas State University. Her research explores intersections between art and politics as well as race and its representation. She is a co-author of Global Photography: A Critical Introduction(Routledge, 2020), the author of The Self in Black and White: Race and Subjectivity in Postwar American Photography (University Press of New England, 2010); and a co-editor of Beautiful Suffering: Photography and the Traffic in Pain (University of Chicago Press, 2007). She is currently working on an exhibition and book project on the 1984 activist campaign Artists Call Against U.S. Intervention in Central America.
Website Coordinator Aoife Nugent
Enquiries: picturingcitizenship@uwa.edu.au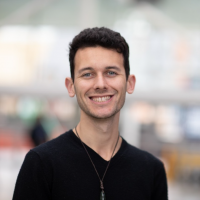 Julian Rawiri Kusabs, PhD candidate, University of Adelaide
Julian Rawiri Kusabs is a Māori historian and PhD candidate at the University of Adelaide. In 2019, he received the Lynda Tapp Prize and a University Medal for his history Honours dissertation "The Misrepresentation of Tino Rangatiratanga (Self-determination) in Māori Immersion Education". He is currently researching how Māori, Aboriginal, and Torres Strait Islander peoples have used alphabetic literacy to engage with civic institutions and promote Indigenous political causes. His iwi affiliations include Ngāti Tūwharetoa, Te Arawa, Ngāti Awa, Ngāti Maru, and Tainui.
PhD project: 'Indigenous Civic Literacy: A Comparative History of Education in Australia and New Zealand'
Andrew Fewster, PhD Candidate
Andrew Fewster is a PhD student at the University of Western Australia. Andrew received First-Class Honours for his research project Avoiding Stigma: Influences on Australian news reporting of drug issues and suggestions for improvement. He is currently researching ideas of race, representation and belonging in Australian reality television between 2001 and 2017.
PhD Project: Representations of Race and Belonging in Australian Reality Television